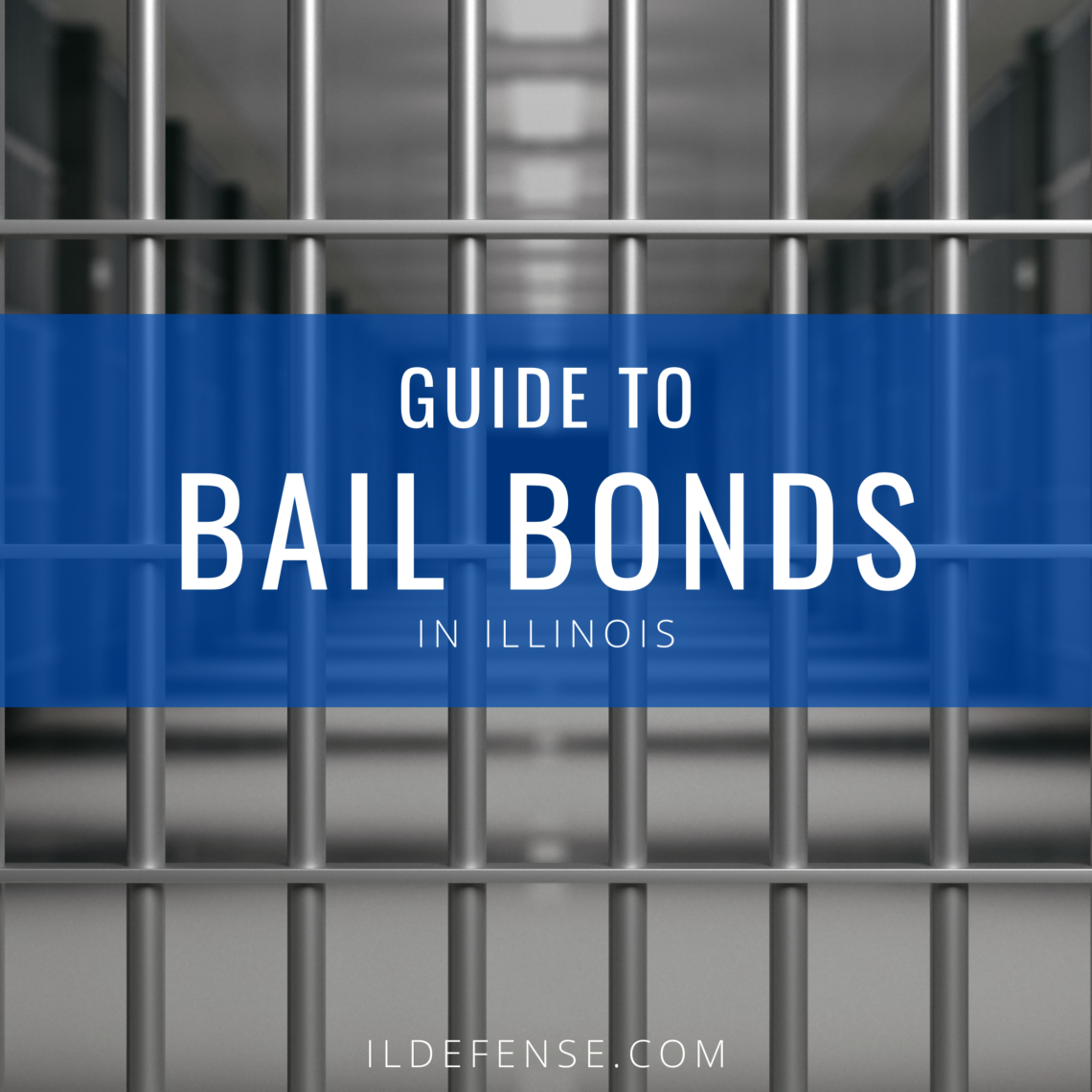 If you're like many people who have been accused of a crime in Chicago, Skokie or Rolling Meadows (or anywhere else in Illinois), you may be able to get out of jail on bond. But what does that mean, and what  happens if you violate a condition of your bond? This guide to bail bonds in Illinois will get you pointed in the right direction – and if you're still not sure about something, feel free to give us a call at 847-920-4540 to talk about your case.
Guide to Bail Bonds in Illinois
Under Illinois law, you can't violate the conditions of your bail bond. If you do, you're looking at a Class 4 felony (if it's your first violation) and a Class 3 felony if it's your second or subsequent violation.
Here's what you need to know:
What is a violation of a bail bond?
Do you get bond money back in Illinois?
What's the bond for a Class A misdemeanor (or any other crime) in Illinois?
What does "No Bond" mean in Illinois?
Let's take a closer look at each.
What is a Violation of a Bail Bond?
When a judge allows you to post bond so you can get out of jail, your bond will come with certain conditions attached. For starters, you can't commit any other crimes while you're out on bond – if you do, you've violated the conditions of your bond and it's straight back to jail for you. There might be other conditions attached, too, such as no contact with certain people.
Do You Get Bond Money Back in Illinois?
If you can pay money to get out of jail before your court date – meaning the judge is letting you bond yourself out of jail – you aren't really "buying" your freedom. When you show up in court on your next court date, you'll get your money back. You will lose a little of it for an administrative fee, though.
What is the Bond for a Class A Misdemeanor (or Any Other Crime) in Illinois?
Bond amounts can vary based on the type of crime you're accused of committing. For example, many Class A, B and C traffic misdemeanors related to traffic offenses and conservation can be up to $2,500 (although a judge can let you out for 10 percent of that, or $250). Operating a vehicle with a revoked or suspended registration can be $3,000, and other crimes have other bond amounts. There's a good chance that you're reading this when you're already out on bond, which means the judge has already set your amount and you've paid it.
What Does "No Bond" Mean in Illinois?
In some criminal cases, the judge will deny a person the opportunity to bond him- or herself out of jail. That can happen when you're accused of a violent crime or when the court feels you're likely to leave the area and never come back for your court date.
Do You Need to Talk to a Lawyer About Bond or Bond Violations?
If you need to talk to an attorney about how bond works in the state of Illinois, or if you've been accused of violating the conditions of your bond, we're here to help. Call us at 847-920-4540 today to talk to an attorney about your case.